1. Zach Parise
This one is obvious. Parise is a dynamic offensive talent who has scored 30 goals four times in his career, including a 45 goal season. The Devils don't have the money to re-sign Parise unless they somehow get rid of Kovalchuk's contract. Look for him to become a free agent July 1st.
My offer: $42,000,000 over 6 years
2. Ryan Suter
Another obvious choice to help bolster the blueline, Suter is definitely one of the better defenseman on the market this summer. While he is mainly a defensive defenseman, Suter has shown the ability to put up some solid numbers throughout his NHL career. If the Canadiens could get there hands on Suter, it would be a huge boost to their back-end.
My offer: $35,000,000 over 5 years
3. Tuomo Ruutu
Ruutu, 6'02, 202lbs, would add a physical dimension to the team that it is lacking. While Ruutu has never really put up eye-popping numbers, he has been a very effective player for the Hurricanes this season. Ruutu was injured Monday night againt the Habs and it is looking less likely that he will be dealt by the deadline.
My offer: $13,500,000 over 3 years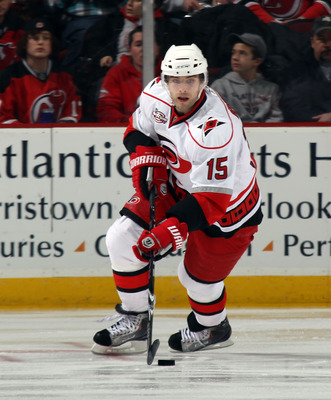 4. Zenon Konopka
Konopka would be more of a depth signing as he is more suited to play a 4th line/enforcer role. What many people don't know is that Konopka is an awesome face-off man and a very good penalty killer.
My offer: $2,000,000 over 2 years
5. Shane Doan
Doan is getting up there in age but adding his veteran presence in the locker room could be huge. The Habs lost one of their best leaders when the traded Jaro Spacek for Tomas Kaberle. Also it looks as if Hal Gill won't be back with the team next year either. Also don't forget that Doan is still a pretty good player who has the ability to put up 20-25 goals.
My offer: 3,500,000 over 1 year
Honorable mentions: Matt Carle (Phi), Paul Gaustad (Buf), Jarrett Stoll (LA), Adrian Aucoin (Pho)
CHeers
Follow me on Twitter @YourCanadiens